Residential Assisted Living / Board and Care Mission Viejo and Laguna Hills
We proudly offer a safe and comfortable home for our family of seniors. Our focus for care extends beyond the assistance with daily needs to promote each resident's emotional and physical well-being.
---
Welcome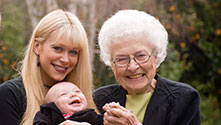 Our reputation is built on over thirty years of family operated senior care. We strive to offer the highest quality of life for each of our residents. This is accomplished through promoting independence to each individual's capability and always maintaining respect and preserving dignity. We recognized the strength of compassion and the therapeutic effect of humor on the human soul.
About Us
Our Services
We look at every detail to ensure that our resident's physical, mental, and emotional needs are being met by implementing individual care plans. Our goal is to improve quality of life through active and healthful living in a warm and comfortable home.
Professional Care Management: RN, LVN, MSW
Alzheimer's and Dementia Care
3:1 Resident to Caregiver Ratio
Assistance with all bathing, grooming, and dressing needs
Incontinence Care
Weight and Blood Pressure Monitoring
Medication Management
Our Services
Our Homes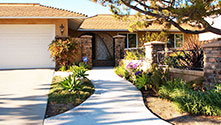 We offer a warm and clean environment with structure and balance to meet each individual's physical, and emotional needs. We provide quality Assisted Living Care in Mission Viejo and Laguna Hills.
We invite you to call us and schedule a tour of our homes today.
Our Homes